Nothing earth-shatteringly profound in here like my last post, just the trip log.
6 July: Monday morning, departed Scottsdale and headed north on I-17. Just past Flagstaff, stopped near Sunset Canyon National Monument and biked the rest of the way to the volcano overlook.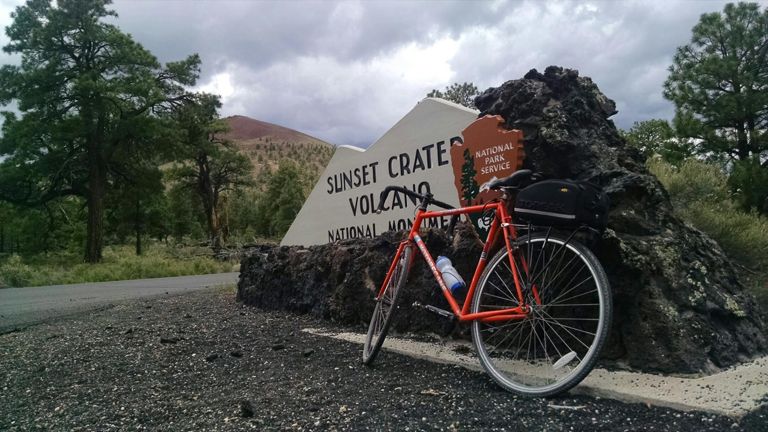 Continued to Page, AZ, stopped at Horseshoe Bend–amazing view!–continued on and spent Monday night at a campsite called Wahweap on Lake Powell.
7 July, Tuseaday: Woke up early, went to Wal-Mart for supplies. Ate breakfast with a German couple from Bavaria, Thomas and Lisa. We made dinner plans. Biked to Glen Canyon Dam for the tour. Bill from Arizona let me put my bag in his car during the tour because the dam people wouldn't hold it for me.
8 July, Wednesday
: drove through the Navajo Nation on AZ-98 to US-160 to US-191 North to Moab, UT. Saw two guys on bikes along 191 clearly on a long trip. I stopped and gave them granola bars, which they devoured, and told me about their trip. They are a father and son. The son, Hannes, is cycling from San Francisco to Memphis and his father is accompanying him for part of the trip. Hannes has a blog, mostly in German, click
here
for it.
Arrived in Moab, UT in time to secure a campsite and get on the bike again for dinner. Found a restaurant with a great view called Sunset Grill. I had to walk the single-speed up the hill. There is a dedicated bike path that runs from downtown Moab past my campsite to the parks in the area.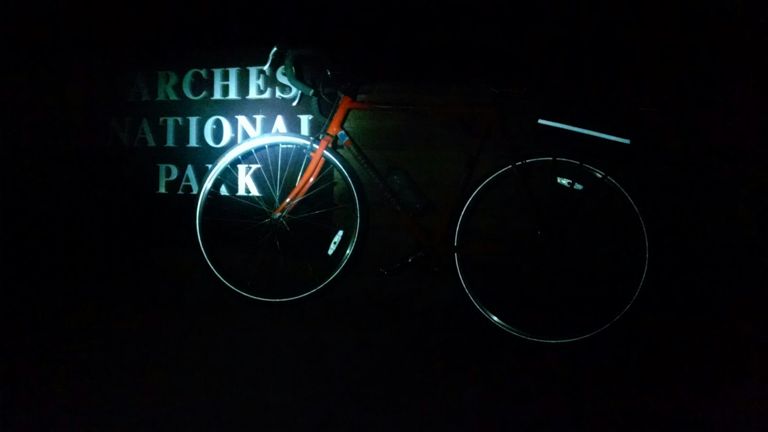 9 July, Thursday: Woke up early, drove to arches and did the Delicate Arch hike. Later in the morning, continuing to Mapleton, UT to visit the Prices today, planning to stay Thursday and Friday night with them.