9-11 July, Thursday through Saturday: Arrived in Mapleton, UT at Gary and Leesa Price's house. Gary is a sculptor, Leesa is a retired real estate agent. The visit started by going to the neighborhood women's meeting where I spoke as an ambassador for the responsibility movement. The next morning, we went to Gary's foundry and watched an actual bronze pour of four of Gary's statues followed by a tour of the foundry. Gary made his famous salmon that evening and Woody Woodward and his wife Shea came over for dinner. Saturday morning, departed for Salt Lake City and the Family History Library.
Family History Library, Saturday, the 11th and Monday the 13th: I arrived at the mecca of family history in Salt Lake City on Saturday afternoon. I brought my family history books that had been made for me by my grandma on my dad's side and great aunt on my mom's side. The library is operated by the Mormon Church and they have helpers there doing service hours to show you the system. I figured out the system on Saturday, then decided to stay until Monday to continue working. www.familyhistory.org is their website and a lot of information had already been entered for me by my distant cousins. I was able to find 7/8 great grandparents, 14/16 great great grandparents. I traced most of my lines back into the mid-1800s, and all of them to who immigrated to the new world. My grandmother's book traces back to the first Ruffing, the great Michael Toussaint born in 1635, who moved to the Alsace-Lorraine region from Rouffin, France.
Great Salt Lake Sunday the 12th: camped on the Great Salt Lake on Antelope Island State Park. Had to go down to the lake and float in it of course. It's 6-8 times the saltiness of the ocean and sure enough, you float like a cork. Normally I sink, but even when I blew out all my air, I was able to sink only to my chin. Lounged there for a little while with the other people who were doing the exact same thing laying back with our heads, hands and feet above water with no floats, then took a shower. The fruit flies were all gathering at the lake and dying in it. The water was like a soup of dead flies so I didn't put my head in. The flies were mixed with tiny little red specks that if you looked up close could identify as little shrimp, one of only two organisms that live in the lake.
Strawberry National Forest, 13-15 July: Monday evening, started driving toward the Rockies. Only an hour or so outside Salt Lake City, the sun was setting and I came upon the Strawberry National Forest. At higher altitude, it was nice and cool so I gave in to the camping signs. I was glad I did. On Tuesday, I did a really cool bike ride up a mountain on a gravel path. Departed on Wednesday morning southeast.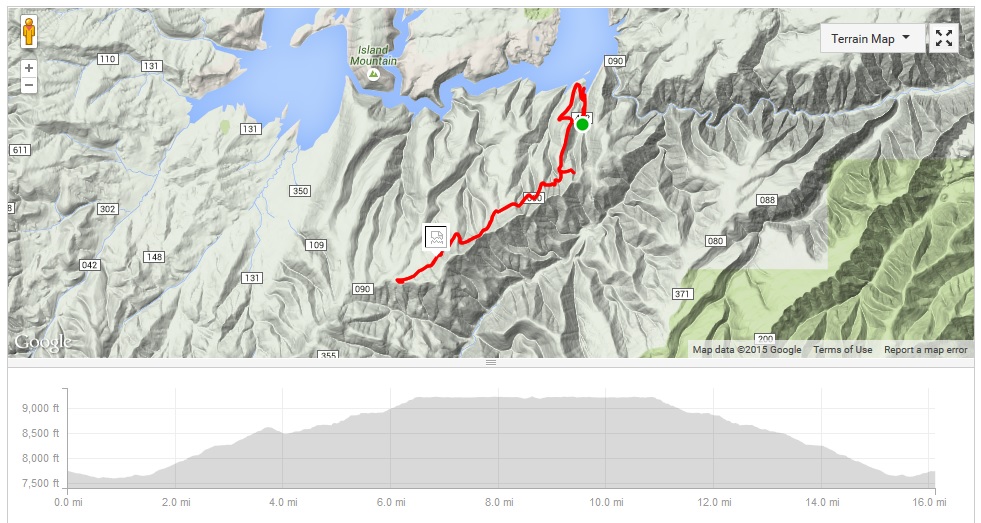 15 July, Wednesday: drove from the Strawberry National Forest to Albuquerque, New Mexico and stayed at a friend's house. I took him and his son out for dinner, had a visit, then left early in the morning.
16 July, Thursday: drove from Albuquerque to San Antonio and stayed with Nate Robinson in his newly-rented apartment near downtown. Visited the river walk at night and biked to the Alamo the next day until departing again in the afternoon.
17 July, Friday: drove from San Antonio to Fort Worth. Traffic! It was terrible from San Antonio all the way through Austin.
17-19 July, Friday-Sunday: Arrived to an amazing Bosnian dinner, then relaxed in Fort Worth with the Matijevic's through Sunday.
19 July, Sunday: Drove to Plano, Texas to visit my cousin, Mark. He had left the door open knowing I was coming. He was golfing, but I hung out in the pool until he arrived. He took me to a steak dinner, where after several waiters and the manager came by, it was clear that they knew him well. We were treated like kings. That evening, we caught up on Ballers on HBO.
20-21 July, Monday-Tuesday: drove straight from Plano to Tallahassee to Z's house in Wakulla County, War Eagle Country, stopping only at a rest stop to sleep. Crossing from Texas to Louisiana near the Mississippi River, the humidity goes from dry to muggy. I was dripping sweat because I don't believe in air conditioning.