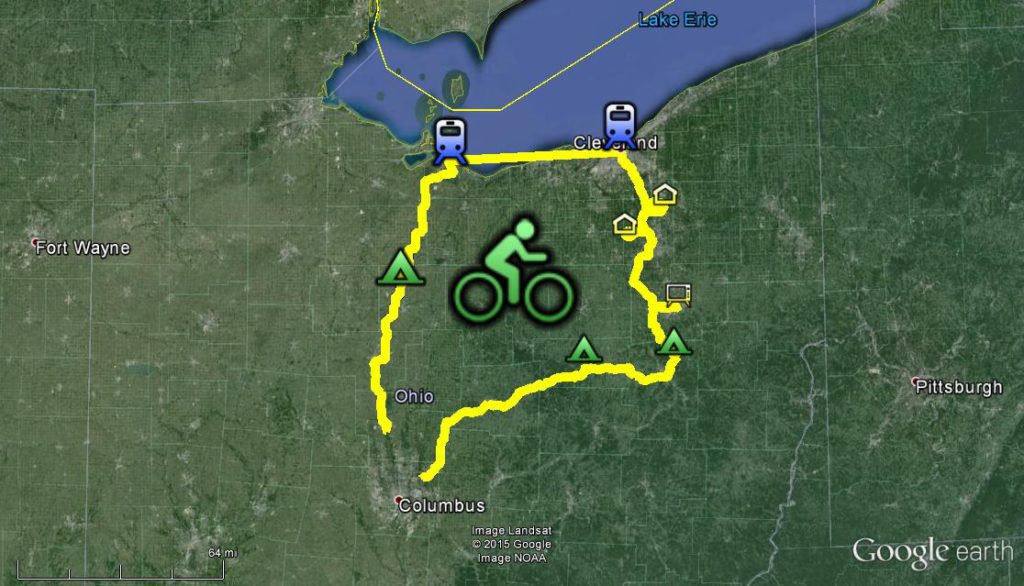 The gear I packed weighed a total of ~30 pounds. 15 pounds of that was in my backpack on my back and 15 pounds in my bag on my bike rack. The only thing I brought that I wish I hadn't was a "long john" shirt that I donated to a Goodwill along the way.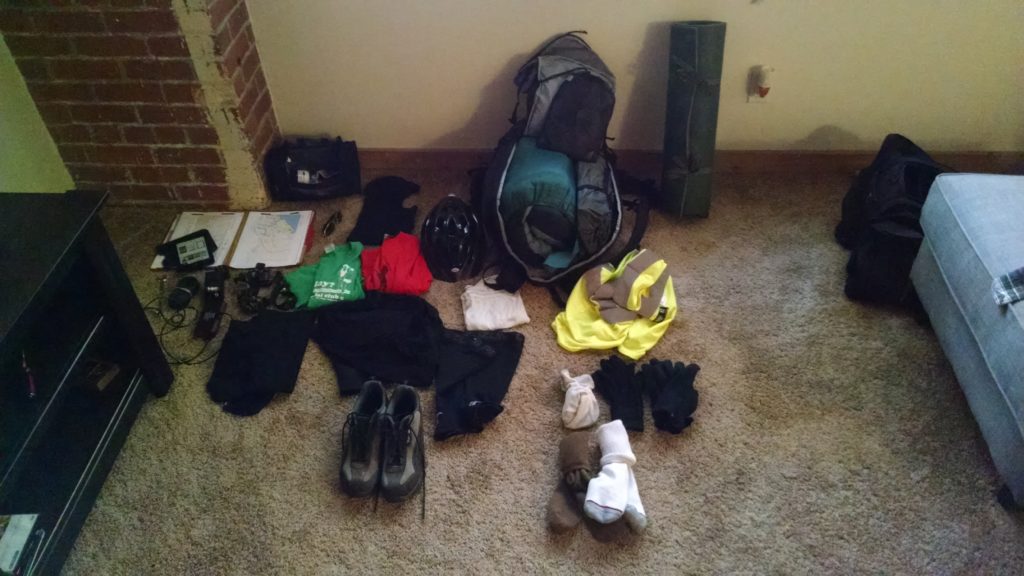 I did not bike the entire way. I used public transportation in some places. Used the bus to travel to the east side of Columbus the first day. Used the bus system for most of my travel around Canton / Massilon. Took the Amtrak from Cleveland to Sandusky, and rode the bus from Delaware to Columbus.
The tow path trail is indeed continuous from Dover to Cleveland. I was impressed.
The only major gaps in dedicated bike trails along the entire distance from Columbus to Cleveland is from Columbus to Centerburg and then between Millersburg and Dover. Otherwise, dedicated bike paths cover the entire distance. Google Maps has them accurately mapped out with green lines.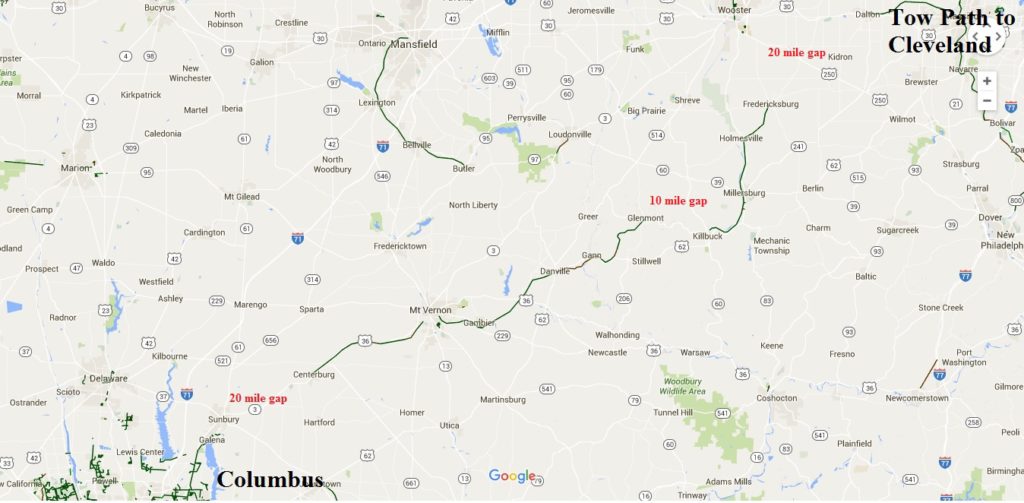 NE Ohio by Bike October 2015
Click here for the whole Columbus to Cleveland and return bike trip.