We are finally going Around the World in Columbus.
We start in Asia, high in the Himalayan mountain range, crunched between the Indian subcontinent and the Tibetan plateau, where they make delicious dumplings in sauce that has just the right amount of spice. The country there is Nepal, and it is 7,700 miles from Ohio, but fortunately the restaurant Momo Ghar is within biking distance on Morse Road, inside Saraga International Grocery Store.
I have been to Mo Mo Ghar a few times now and my favorite dumplings are the #5 dish, Kothey dumplings.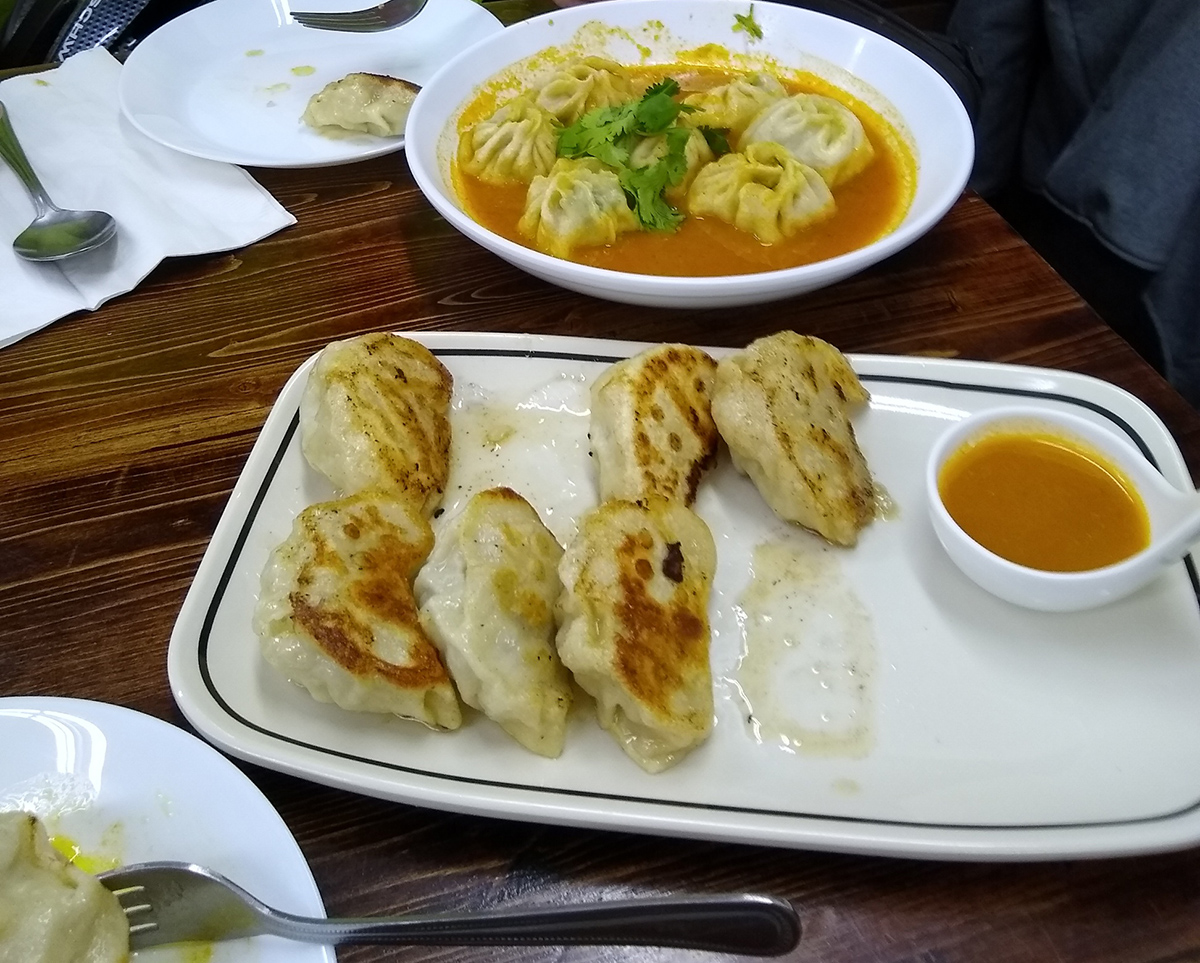 Momo Ghar is award winning: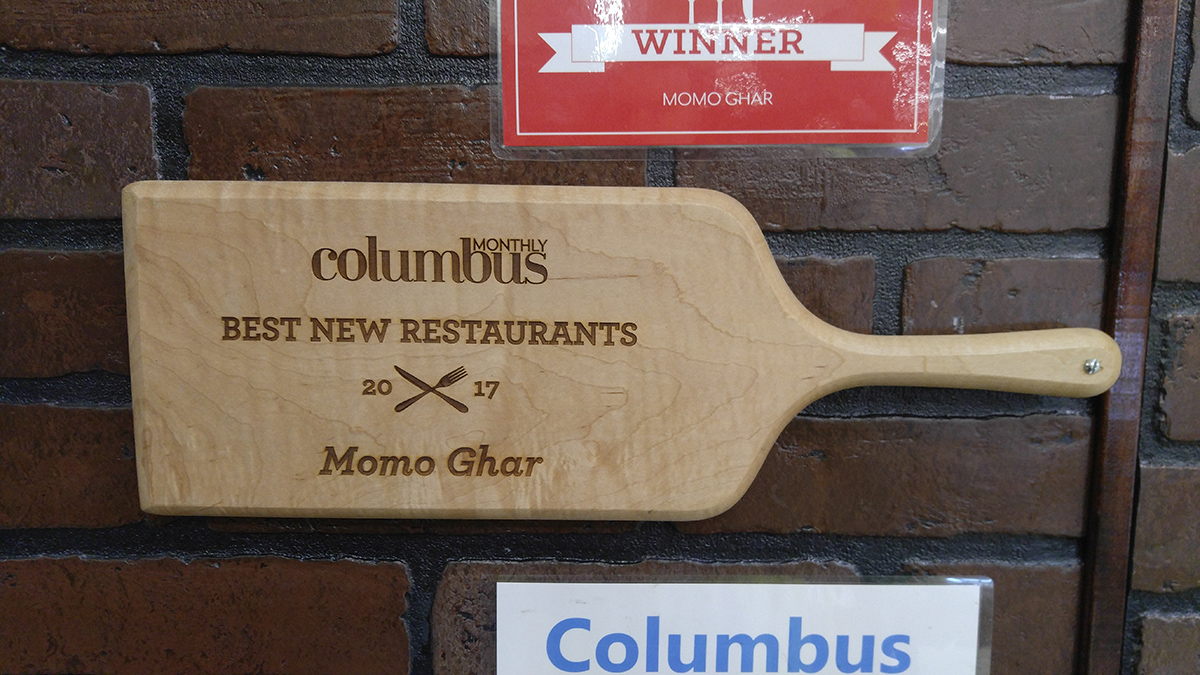 While you are there, walk around the Saraga grocery store. Inside Saraga feels like a foreign country. Hard to describe, but anybody who has been overseas and also inside Saraga will agree. Which foreign country? I can't say specifically, it depends on which aisle you are in!