Part one of my Brazil trip is coming to an end. I have been here since 2 February. I will go to Belo Horizonte this weekend to experience Brazil outside of Rio de Janeiro. I've heard great things about the city and nearby Ouro Preto.
I came here to learn Portuguese. My Portuguese has progressed, and I can communicate, but I need more practice to improve. I can read Portuguese fairly effectively, which I learned by reading the newspaper and magazines using a dictionary. I can write and speak with many errors. Still the most difficult thing is to converse at full speed. I need practice. I watch movies and the news and this helps, but consistently having full Portuguese conversations has proven difficult because all my friends speak English and they want to practice! What I have become very good at is speaking English as various levels of speed and vocabulary! I have to say, I certainly appreciate the patience of my only-Portuguese friends!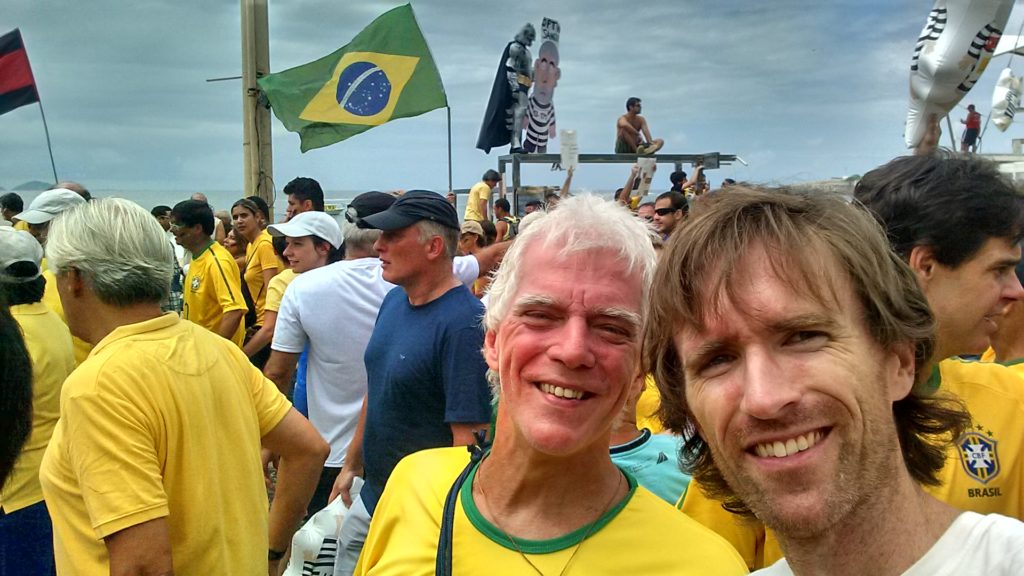 I came to Brazil to teach English. I finished the TEFL course the 13th of March with Graeme Harris, an Englishman who lives here with his Brazilian wife. He took the course after his oil job disappeared with the low oil price. He is starting a language school of sorts and I'm helping him with that as well. He is building clients by talking to companies and by word-of-mouth. English is in high-demand and his work is increasing quickly.
For my own part, I have given some formal classes, and I have one regular student. I also have a list of people who are interested in classes and I have various lessons prepared now that I can give with very little preparation. One main difficulty was to find a suitable classroom in which to teach. Coffee shops are only viable for one-on-one classes. With the help of my host family, I now have a few classroom options for hosting classes. I plan to conduct a weekly class for the 3 months when I return. I have prepared a lesson book that is particularly relevant to the difficulties that native Portuguese speakers experience with English. The lesson book is designed to help the user self-study effectively. While I have had some difficulty with learning Portuguese by self-study–and formal Portuguese classes would certainly help me–I have been successful by doing language exchanges and I still believe that language can be largely self-studied. This is especially true for English, with the large amount of material available to include movies and music. I now post short English lessons to my site that students can study with the notebook.
The last section of the notebook is a tool that is exactly the same as the tool that I made for myself to learn Portuguese verb tenses by example. It is simply a list of the verb tenses with blank space to write examples as you hear them, or as you attempt to produce them yourself. Watch a movie, write down your favorite lines under the appropriate verb tense. Listen to music on YouTube with lyrics, same drill. It is the most natural, simplest, cheapest, most interesting way to gain practical usage of language and systematically correct mistakes, hands-down! It facilitates listing questions to ask friends later (during language exchanges for example) and meaningfully improve from fun foreign language activities, like watching movies and listening to music. It sounds childish, but that's exactly why children are widely considered to be better at learning language. Learning language is child's play!
After being here in Rio for a few weeks, and attending some shows, I became inspired to take some piano lessons. I have tinkered on the piano since I was 20 years old and haven't taken a formal lesson since I was 10, so this is a long time coming! The road to taking piano lessons was interesting. It involved finding an instructor by asking around at shows, making my first all-Portuguese phone call, buying a keyboard on Brazilian craigslist, and convincing the teacher that I could understand Portuguese piano lessons (não problema). It has been worth the effort. Self-study can only take you so far!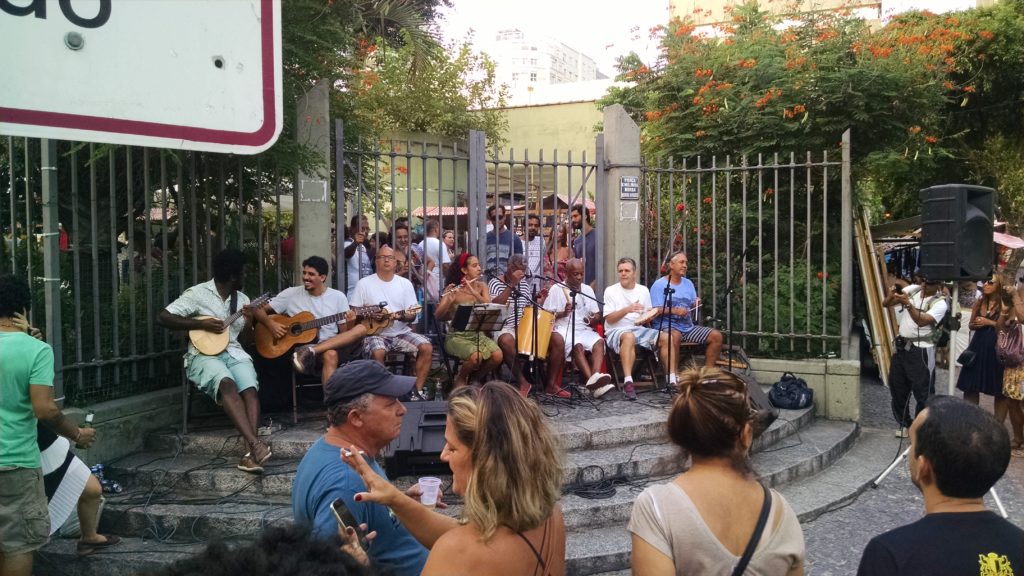 That's it: learning language, teaching language, and learning music. That's what I do here now and I am prepared to do more of the same when I return for the months of June, July, and August.