Thank you to all who visit my site, especially to my loyal fans who make it a point to take it all in (or put up with the madness) and give me feedback.
I have posted on a dizzying array of subjects, and I have done so erratically. However, everything I have posted – without exception – is right here on this site. Continue to enjoy, and thanks again.
I believe in producing.
The internet has brought the infinite free spread of ideas. In order to process those ideas properly, understand them, deal with them, one must produce some of those ideas. By experiencing the production, even on a small scale, you glimpse behind the curtain of the show that is modern media and gain understanding.
I "default to public" and this blog is the result of that. If I have an idea to express to somebody, I may write an email, I may even make a video, but then I trim it up a bit and post it. Rather than select my audience additively, I start with "the whole world" and subtract down to an appropriate audience. I like my ideas, why not?
Some lament that they have no time to blog. If you communicate at all and default to public, your ideas get further refined by the publicity and scrutiny of your friends and your blog grows automatically as you communicate.
I blog. You should too.
About Me
2020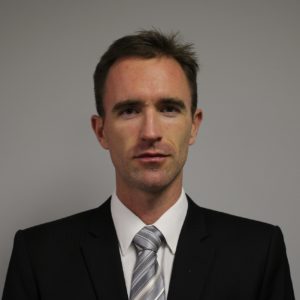 I am decided to entering the workforce again by completing an MBA and dedicating myself to a career. I believe that I am best suited for a type of job known as "technical support engineer" / "implementation engineer" / "account manager for technical products." In this career, I would communicate with engineers to teach, manage, and troubleshoot technical products for users, both business and consumer.
2015-2019
As owner of a 9-unit building, managed the building, developed the system, and wrote an operating manual being edited for publication.
As a real estate agent, completed 11 transactions.
Various other ventures during this period.
2016
Lived in Rio de Janeiro for 6 months, learned Portuguese, took piano lessons from Tomás Improta, attended the Olympics, and traveled to Columbia and Ecuador.
2007-2015
Marine Officer (Captain) and Helicopter Pilot (CH-53E Super Stallion)
2014 Okinawa
November 2014-April 2015, deployed to Okinawa, Japan and traveled to Sacheon, South Korea to pick up an aircraft from contract repair to return it to Okinawa.
July-August 2014, participated in Integrated Training Exercise 5-14 and Large Scale Exercise 14 in Twentynine Palms, CA with MAG-16 as the Future Operations Officer.
2013
July 2013, purchased 695 Riverview Drive
2013 Aghanistan
July 2013-January 2014, deployed to Afghanistan with HMH-462 in support of Operation Enduring Freedom.
2012 Okinawa
May-November 2012, deployed to Okinawa Japan in support of the 31st Marine Expeditionary Unit with HMM-262 / HMH-465.
2011 Afghanistan
January-August 2011, deployed to Helmand Province, Afghanistan with HMH-461 / HMH-465 in support of Operation Enduring Freedom.
2009 Flight School
July 2009, completed US Navy Flight School and became a winged aviator.
September 2008, finished primary flight training in the T-34C Turbo Mentor.
2007 Marine Officer Training
October 2007, Completed The Basic School in Quantico, Virginia
March 2007, commissioned a Second Lieutenant in the United States Marine Corps
2006 Ohio State, Electrical Engineering
June 2006, graduated from Ohio State with a B.S. in Electrical and Computer Engineering
2005-2006, worked as an Electrical Engineering intern for Ryan International Corporation.
2005 and Before
2005 and prior, worked at various jobs including roofing, landscaping, pizza delivery and others.